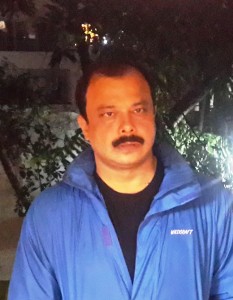 I am an IT professional from IIT Roorkee in Computer Science & Technology with 23 years of experience across multitude of technologies, tools, processes and domains. My passion in technology keeps me agile and agitated to learn, explore and experiment new concept and ideas and share the same with others. I am an avid follower of DWH/BI, Big Data, AI&ML, Advance Analytics, IoT, Security, Automation and latest process or technique in Application Development, Maintenance and Infrastructure service. Over the period of time I have learned and acquired skill in technologies, process and business domain while playing roles such as programmer, application & data Architect, SME, Business development & Consultant, Project Manager, Infrastructure head etc.
I believe business and its enabler such as IT tools, applications and process are integrating far deeper and wider than before. Business is trying to learn latest and upcoming features and benefits about technology so that they could leverage it to design to develop to distribute products with unique user experience interface to the people in wider and larger span. Technocrats are also making stride to get involved into the business ecosystem to learn about potentials, challenges and issues present in that landscape. Taking cue from such challenges, technocrats have been building products, applications from the wealth of IT nut 'n' bolts. We shall be observing the merger of both IT and Business landscape with evolution of both paradigms as time passes by. Technologies are changing its definition and shape to help business and society to gain more in less cost. Software defined operations such as SDDC, SDN, cloudification, digitalization, "xyz" as a Service etc. are some of models that reflects low opex and high agility to support next gen business model.
We have been living in this transformative era that requires appreciating the evolution of both of these business and technology, and I believe, the only way is to learn from both of these landscape and move on while applying principal and concept in our core competency.  This effort has to be seen starting from colleges, technical institutions to industrial training to the corporate learning department. Webinar, Webcast, Blogging, twitter, Linkedin etc. are definite avenues to make learning easier and simpler.
This blog is an attempt to keep both business and technocrats abreast of latest tools, technologies & processes across various segments such as Data & Analytics, AI, network, storage, application, compute, SMAC, Data etc. to help complement each other to nurture both in their respective spheres.