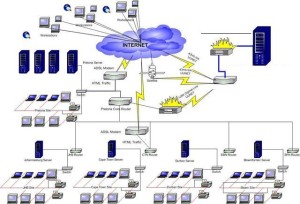 IT enables business to grow faster and run smoother. IT and Business must go beyond strategic alignment; rather IT should be the part of business ecosystem, meaning IT need to be involved in the making of business product, business process, marketing & sales decision etc. One of the components in the equation of IT-Business should be the ability to see relationship between them in the IT system. Health of business and its related service primarily based upon health of IT components. In this digital era, business built upon brick and mortar set up such as shops, show rooms, stores etc. are gradually diminishing while transforming into online ecommerce equipped with multi delivery channels such as social media and smart applications in the hand of users. IT applications such as online web applications, SCM, CRM, ERP etc. creates a top layer (presentation layer in IT language) and DWH, BI, Data processing engine, MF, Analytics etc. constitutes as middle layer to the backend while JMX, MQ etc.as middleware solution while encompassing LAN and WAN components as NW solution enabling data flow across home, enterprises to countries. Each component in this complex IT stack has its crucial role to play. This IT stack is further getting complicated due to cloud and virtualization. ITSM (IT Service Management) is also evolving while introducing best practices, innovative techniques following ITIL (IT Infrastructure library) guide and optimal technical solutions. Main point is to see how IT components are behaving and supporting business holistically. IT architecture got to produce the visibility right from business metrics such as sales rate from online, people interest about a product from twitter database, customer churn rate, average purchase turnaround time, catalogue brochure download time  etc. to underlying VM (Virtual machines) I/O rate, CPU & Mem utilization etc. Event, alerts and notification in IT compartment are the key components to keep business and IT up to date and help them to take informed decision to keep business ecosystem neat and healthy. This article focuses into event and configuration management of IT system.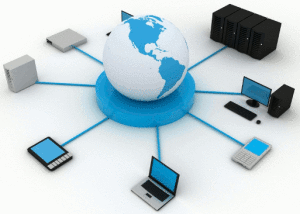 Business and IT Integration: Real time business monitoring is now endemic from all range and types of business process viz. sale rate per hour, shipment to the truck etc. to service desk behavior. Most organizations are fundamentally constrained by the silo nature of IT and business processes. The result is expensive and time consuming service administration. They also lack the true application integration required to facilitate business change and expansion. The need of the hour is to have a framework to connect business to IT and vice versa. IT establishment has become heartbeat of business process in the form of eBusiness, ERP,SCM,CRM etc.as live online system while involving middleware, storage, backend data engine (MF, AS400, SAP etc.) ,network devices, plethora of services and protocols, hardware components and many more. It is quite crucial to get insight of IT components behavior to revamp or optimize infrastructure to keep business application and process fast, agile and optimal in this digital era.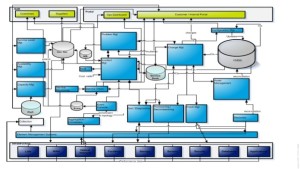 Infrastructure monitoring and management transformation: We all know that change is the constant denominator is any process, so be it in IT. Our years of old traditional and silo' d  DCIM (DC Infrastructure Management) practice needs to be upgraded with modern, intelligent and industrial practice duly equipped with IOA (Infrastructure Operation Analytics), Automation, Actionable display and integrated command center type of set up. Please read my earlier blog on similar subject @ http://www.techmanthan.com/index.php/2015/09/27/digital-data-center-key-to-embrace-digital-economy/ The layer of software needs to be built on top of all domain managers viz. varied distributed monitoring tools (NSM, SCOM, OEM etc.) for platform, application (APM), database, storage, middleware, MF, AS400, Network etc. This layer of software is nothing but an integrating layer that can read events with context from different domains and develop insight with adequate correlation amongst domains for respective team or process to carry out activities in a proactive manner. Process doesn't need to be manual, routine process viz. back up, start up, recycle, reboot, IPL, auto load balance, VM provision workflow and so many such operational tasks can be automated. Transformation journey needs to develop target model (To Be) model while hashing out AS IS. Most of the IT set up are not fully aware of its AS IS set up due to years of handover with improper knowledge and lack of documentation. For example, What is complete tool set, complete manual and auto procedures, purpose of them, users, customers, Complete CI (configurable items) and relationship in CMDB and many more. This follows with gap analysis while creating controlled work streams or projects. Big bang approach (take all projects together with full speed) might disrupt the transformation objective, so needs to have controlled work stream approach and each work stream potentially should involve scrum /agile methodology while maintaining focus on its delivery so that traction and progress can be tested while simultaneously recalibrating the approach if need arises. Work stream sequencing and relationships are important exercise in the beginning or planning phase, Success of such ITSM transformation project mostly lies in such good planning with adequate PM skill, ITIL process knowhow and most importantly IT event management activities including CI, CMDB, Alerts, IPC, IOA etc. Team coordination and integration discipline should be there right from the beginning. I feel, a seasoned PM skill is critical with the ability to develop high performing and motivated project team, establish adequate governance and control and drive ITSM transformation journey. Like any other project, such ITSM transformation project should have adequate BCA (Business Case), Make vs. Buy analysis, stakeholder's alignment and leadership approval.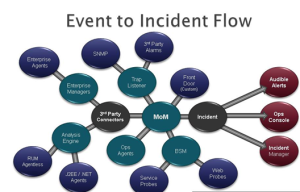 IT Event Management: As per ITIL, Event Management is the process that monitors all events that occur through the IT infrastructure. It allows for normal operation and also detects and escalates exception conditions. The purpose is to detect events, investigate and present correct plan of action. Events should be logged to establish pattern, trend analysis & event correlation. Events data provide essential information to develop good analytics, please refer to my earlier blog about IOA @ http://www.techmanthan.com/index.php/2015/08/23/infrastructure-operation-analytics-design-strategy/  certain event types can be used to automate some routine activities as well as to indicate early detection of incidents. IT Infrastructure event management covers elements such as CI (Configurable Items), Alerts, Events, Incidents, change, problem, Configuration management, monitoring & resolving team, monitoring & administrative tools and many more. Events, Alerts and Notification are related terms but carry distinct meaning, however, most of the times IT practitioners use them interchangeably. To get the clear understanding one must always refer to ITIL guide. Events result from the change of the state of configurable items such as OS, CPU, processing units, heartbeat, network signal strength, I/O rate etc. Events categorization approach should be similar for CI, Incident and change categorization for a consistent analysis and reporting. All events are not important or relevant to optimize infrastructural set up. Events are created by monitoring tools as defined by rules during service design phase or during system improvement plan.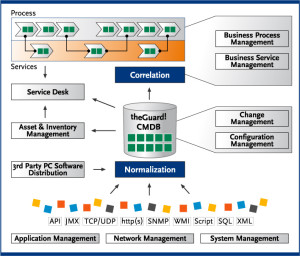 Configuration Management: The configuration management data base (CMDB) is crucial underpinning source of information for entire IT Infrastructure components of an organization covering HW, SW, roles, ownership, Services details etc. along with associated versions. CMDB is a repository of information related to all the components of an information management system. The term stems from the IT Infrastructure Library (ITIL), and represents the authorized configuration of the significant components of the IT environment. The CMDB is a fundamental component of the ITIL framework's Configuration Management process and records configuration items and details about the attributes and relationships between these items, including technical, ownership and relationship. This helps immensely in providing integrated services to the business processes. The CMDB could and should play a fundamentally important role within the service management framework, delivering key insight to operations, application and technology management teams. For ex. Improve Incident Management – Integrated CMDB and event management tool (Service NOW, HPSM etc.) can reduce the calls, escalations etc.  to the service desk. (Can reduce up to 70-80%, estimated from very traditional type of Incident management ecosystem), similarly, in Problem Management – increase prevention by the virtue of proactive analysis of problem root cause. A database of known errors and integration with Problem Management can drastically reduce incidents and prevent further service interruption. Minimize Unauthorized Change – In most of regular IT set up, 60-80% of incidents are due to failed or unauthorized changes. CMDB can help facilitate proper and adequate change management process aided by right processes and company culture. User Response – can be enhanced significantly by improving the speed and accuracy of fulfilling user service requests by linking CMDB with Service Catalog. Unify diverse IT teams, partners and suppliers – providing a central resource for all information on IT equipment and provision ensures multiple teams and companies can collaborate effectively. The CMDB enables the removal of silo created between IT and business while helping business to institute seamless business change process.
CMDB implementation must always start with process definition for asset and configuration management. Process must be matured and robust enough by itself without having dependency on discovery and identification process, which most of the IT organizations relies completely on tools that most vendors claim. Change management process must have adequate approval process at TARB (Architectural review board) or at appropriate level as per change complexity. One small unregistered change can create problem that may spiral out in the course of time and become big severity 1 issue stalling infrastructure and business. Tools can help to maintain clean & up to date configuration for respective CIs, however, change management process, culture and attitude of change actors are the critical success factor to sustain such clean CMDB environment. Proper education about benefit of CMDB and impact from not keeping up to date reinforces the culture of following proper and consistently change management process. Business status and its underlying configuration items need to be always up to date and maintain accurate co relation.
Summary: Everyone within IT operations, applications and technology management has access to the CMDB to gather IT status with the help of event management database. This approach is enabling to proactive and prioritized response to all issues being faced by the business. ITSM transformation journey touches almost all component of IT & Business stack; however, from IT standpoint Event Management and CMDB are the most crucial aspect to provide linkages between business and IT. There are tons of documentations on ITSM and Event Management in the internet, but we need to know what to filter out from the heap of information. There are quite competitive vendors in this area such as Service Now, HCL, IBM etc. We need not be overwhelmed with tons of features and solutions available by all such great competing vendors. We need, however, be clear with our business as well as functional requirement meeting our organization mission and IT strategy. I hope this article helps Business & IT team to understand essential & relevant components (event & configuration management) in making next generation ITSM.
Business & IT Integration: Event & Configuration Management